Version

November 2017

Availability

Externally available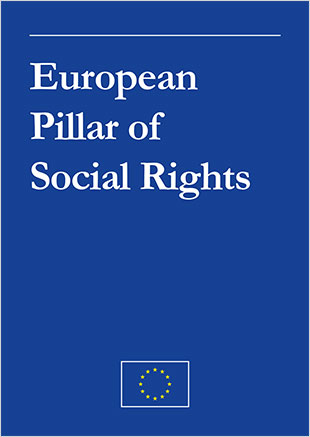 Version

November 2017

Availability

Externally available
The European Parliament, the Council and the Commission proclaimed the European Pillar of Social Rights at the Social Summit for Fair Jobs and Growth in Gothenburg, Sweden, on 17 November 2017. The Pillar sets out 20 key principles and rights to support fair and well-functioning labour markets, structured around three chapters:
equal opportunities and access to the labour market,
fair working conditions,
social protection and inclusion.
While many of the tools to deliver on the European Pillar of Social Rights are in the hands of Member States, as well as social partners and civil society, the European Union institutions – and the European Commission in particular – can help by setting the framework and giving the direction.
The brochure is also available in 22 other languages.

Publication